The life science and healthcare business accelerator Start Codon (the vision of which was conceived and created together with the Milner Therapeutics Institute) has a base at the Milner Therapeutics Institute. The Start Codon team includes Dr Jason Mellad (CEO), Daniel Rooke (COO) and Michael Salako (Investment Director). Start Codon is the first accelerator in Cambridge to provide start-up companies with a combination of seed funding, facilities, mentoring and access to a dedicated team and network of industry leading contacts.
In conjunction with the accelerator programme, Start Codon have joined Cancer Research UK's Entrepreneurial Programmes Initiative, which aims to promote the development of new business ventures within academia and encourage entrepreneurship. Start Codon's role focuses on the Cambridge cluster, to educate a multi-disciplinary oncology research community about entrepreneurship, company formation, operations and fundraising, with the goal of supporting the development of viable start-up businesses that will address unmet medical needs.
Find out more by visiting the Start Codon website.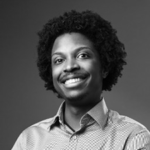 Jason Mellad
Daniel Rooke
Michael Salako