Milner Seminar Series Online
The Milner Seminar Series features talks from scientists in academia and industry, highlighting advances in the understanding of disease and therapeutic approaches.

The Seminar Series is now paused for summer and will return in September 2022.
To sign up for emails with information about future events in the Seminar Series, please complete this form.
Available recordings of previous talks can be viewed at the links below. If you have any questions, please email events@milner.cam.ac.uk
Alex Taylor, Cambridge Institute of Therapeutic Immunology and Infectious Disease (CITIID)
Engineering artificial oligonucleotide catalysts for precision knockdown of disease-associated RNAs
Video coming soon!
Sabine Bahn, Department of Chemical Engineering and Biotechnology, University of Cambridge
Development of a combined digital and biomarker test for Bipolar Disorder
Watch video »

Chiara Bacchelli, Pablo Prieto Barja and Thorben Seeger, Lifebit
Unlocking the potential of connected clinico-genomic data through Federated Trusted Research Environments
Watch video »

Ziad Mallat, Department of Medicine, University of Cambridge
Targeting the immune response to treat ischaemic heart disease
Watch video »

Omer Bayraktar, The Wellcome Sanger Institute
Exploring human tissue architecture using high-throughput spatial genomics
Watch video »
Please note that there is brief sound and video glitching at several points in this video, which quickly resolves.
Adrian Liston, The Babraham Institute
Design new therapeutics for treating neuroinflammatory disorders
Watch video »
Fiona Gribble, Wellcome MRC Institute of Metabolic Science
Targeting the gut for the treatment of metabolic diseases
Daniel Munoz-Espin, Department of Oncology, University of Cambridge
Impact of cellular senescence in lung cancer: novel cancer preventative and therapeutic strategies
Joanna Betts, GlaxoSmithKline
Harnessing the power of genetics and genomics to drive drug discovery
Mike Romanos, Microbiotica
Precision Microbiome Science Enables Best in Class Therapeutics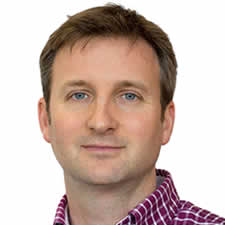 Mathew Garnett, The Wellcome Sanger Institute
Functional genomic approaches to guide cancer drug discovery
Mike Stratton, The Wellcome Sanger Institute
The Wellcome Sanger Institute's Scientific Plans 2021-2026
Watch video »
Jason Carroll, CRUK Cambridge Institute

Mechanisms of estrogen receptor activity in breast cancer
Watch video »
Please note that the sound glitching midway through this recording quickly resolves.
Robin Franklin, Wellcome MRC Cambridge Stem Cell Institute
Myelin regeneration in the CNS: reversing the ravages of time
Watch video »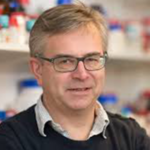 Mike Murphy, MRC Mitochondrial Biology Unit
Targeting mitochondrial metabolism to treat ischaemia-reperfusion injury
Manav Pathania, CRUK Cambridge Centre
Developing New Mouse Models of Mutant Histone-Driven Paediatric Gliomas

Waradon Sungnak, Wellcome Sanger Institute
Single-Cell Transcriptomics Analysis of SARS-CoV-2 Entry Factors
​Elena di Daniel, Astex
Building a Collaborative Network to target Neurodegeneration using Fragment Based Drug Design