CONSORTIUM CASE STUDIES & PROJECTS
The Therapeutics Consortium agreement enables collaborative research between Consortium companies and academics across Cambridge. There are ongoing projects across eleven Departments and Institutes of the University, and at the Babraham Institute. We have 27 collaborative projects between academics and pharma companies in total, 16 of which are highlighted below. The projects are broad in remit and can include access to compounds, datasets or know-how in a particular technique. In some cases, an industry scientist has come to work in the academic's lab, and in others an academic post has been funded specifically for the project. The emphasis in all our collaborations is on mutual sharing of expertise.  Please contact us if you are interested in finding out more.
NEUROSCIENCE: Autophagy targets in neurodegeneration
Autophagy is a major protein and organelle recycling and degradation pathway and is increasingly being targeted as a therapeutic strategy in neurodegeneration. But the development of clinically viable modulators of autophagy requires better understanding of target relevance across mechanistic and disease models. This project aims to tackle this, drawing on the combined experience of an academic-industry team to assess a number of targets in complementary compound and genetic screening assays and neuronal disease models, to uncover robust targets for prioritization. Arising from an industry-led workshop that brought together key academic and industry opinion leaders within the Milner Therapeutics Consortium, this project includes Eisai, Astex and Eli Lilly and Company and academic teams from three institutes across Cambridge – John Skidmore's team at the ALBORADA Drug Discovery Institute, Nicholas Ktistakis's group at the Babraham Institute and Alex Whitworth's group at the MRC Mitochondrial Biology Unit – each of whom have complementary expertise in autophagy mechanisms and models. Read more here.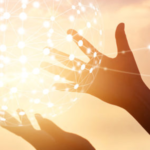 LUDOVIC VALLIER DISEASE MODELS: Novel therapeutics for liver disease
Non-alcohol fatty liver disease/non-alcoholic steatohepatitis (NAFLD/NASH) are becoming a leading cause of liver disease in developed countries and, in many cases, organ transplantation is the only available treatment. Development of new therapies is currently impaired by the absence of physiologically relevant disease models. To address this limitation, Ludovic Vallier (Wellcome MRC Cambridge Stem Cell Institute) is working with GlaxoSmithKline and Ferring Pharmaceuticals to identify and validate new therapeutic targets in liver disease through CRISPR/Cas9-based genetic screens. Of particular interest, this consortium aims to identify new genes protecting liver cells against toxicity induced by fatty acids. This project will bring together a novel in vitro human model for NAFLD/NASH established in the Vallier group and NASH/NAFLD expertise from the two companies.
This consortium provides a unique opportunity to combine our expertise on disease modelling with the therapeutic knowledge from the pharmaceutical industry. This combination will allow the identification of new target genes for drug development against a major unmet clinical need.