We are delighted that several of our affiliated companies were recognised at the 2023 Cambridge Independent Science & Technology Awards last night. Among the list of awardees was Cardiatec Biosciences, an AI drug target discovery company co-founded by Milner Head of Computational Biology & AI Namshik Han, and Storm Therapeutics, a clinical stage biotechnology company co-founded by Milner Director Tony Kouzarides.
Milner affiliates won in the following categories:
Employer of the Year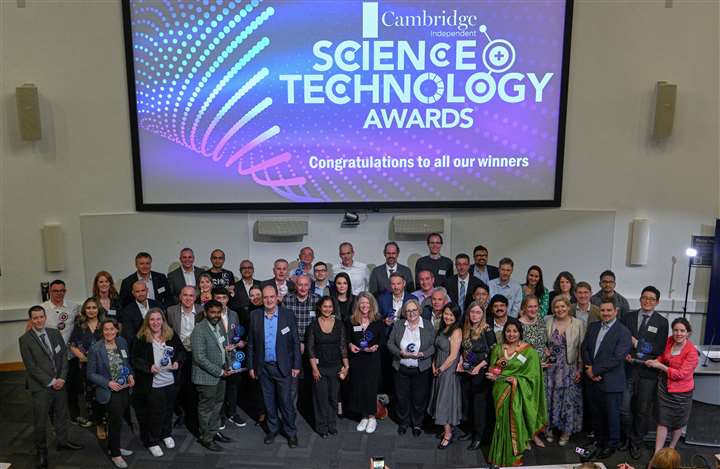 Winner: bit.bio
The One to Watch
Winner: CardiaTec Biosciences 
The Award for Innovation
Highly Commended: Enhanc3d Genomics
Biotech Company of the Year
Highly Commended: Storm Therapeutics
AI Company of the Year
Winner: Intellegens 
Highly Commended: Eagle Genomics 
Life Science Company of the Year
Winner: Astex Pharmaceuticals
Highly Commended: Cerevance 
Congratulations to all of the winners and runners up in each category. The full list of awardees can be found at the Cambridge Independent website.