MILNER THERAPEUTICS SYMPOSIUM 2021

Tuesday 22nd June, Online

Milner Therapeutics Symposium 2021
Symposium Overview
Thank you for attending the 2021 Milner Therapeutics Symposium.
If you have questions relating to this event, or if you'd like to join our email list to receive information
about future events, please email events@milner.cam.ac.uk.
This one-day online event was an opportunity for scientists from academia and industry to discuss their latest research and its potential to be applied in pharma and biotech towards new treatments.
Themes
Oncology   ·   CNS therapeutics   ·   Microbiome   ·   Emerging technologies   ·   Disease-relevant models in target discovery
Speakers
David Liu (Harvard) · Jeff Settleman (Pfizer) · Charles Swanton (The Francis Crick Institute and Achilles Therapeutics) · Nevan Krogan (UCSF) · Fiona Menzies (Eli Lilly and Company) · Virginia Pedicord (Cambridge Institute of Therapeutic Immunology and Infectious Disease) · Kostas Tzelepis (Milner Therapeutics Institute) · Marcel Gehrung (Cyted) · Joo-Hyeon Lee (Wellcome MRC Cambridge Stem Cell Institute)
You can find out more about our speakers further down this page.
Panel Session: The Cambridge cluster: now and the future
Session 1: Cambridge and business … How can we work together?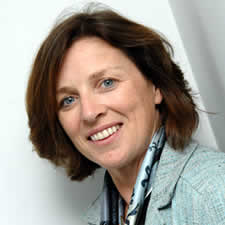 Senior Vice President and Head of Research and Early Development, Oncology R&D
AstraZeneca
Session 2: Cambridge and business… how can we deliver?