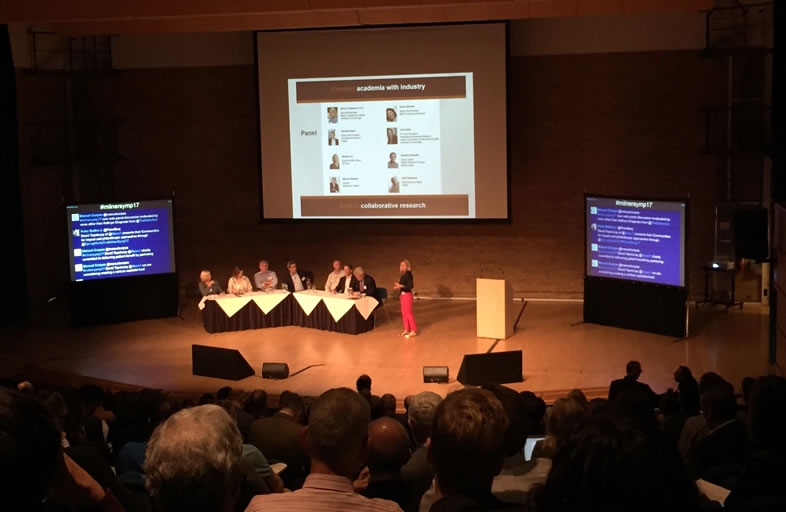 ---
From 6 organisations in 2015 to 65 organisations in 2017, the alliance enables partnerships between pharma, biotech, service providers and academia
Cambridge, 3 October 2017 – The Milner Therapeutics Institute at the University of Cambridge announces 65 organisations are now part of their global therapeutic alliance. The alliance includes 7 pharmaceutical companies and 3 Cambridge academic institutions who have signed a consortium agreement, with associated funding, to engage in collaborative research in Cambridge. The latest pharmaceutical company to join the consortium is Janssen Biotech, Inc., one of the Janssen Pharmaceutical Companies of Johnson & Johnson.  This arrangement was facilitated by Johnson & Johnson Innovation.
Commenting on the announcement, Dr. Richard Mason, Head of Johnson & Johnson Innovation, London said: "We are delighted to work with the Milner Therapeutics Institute to enable collaborative research with Cambridge scientists which will help us to better understand disease processes and identify new drug targets."
Professor Tony Kouzarides, Director of the Milner Therapeutics Institute added: "Janssen and Johnson & Johnson Innovation bring great scientific and business insight to the Milner Therapeutics Consortium. We plan to work closely with them to identify relevant research and collaborative partners to help fuel and validate new therapeutic solutions."
In addition to the 3 academic institutions in Cambridge, there are now 14 affiliated academic institutions from around the world including Spain, USA, Australia and South Korea. The Milner Therapeutics Institute will connect and enable collaborative research between the affiliated institutions within the alliance. The Milner Therapeutics alliance has 39 affiliated companies, such as product and service providers and SMEs, who have joined the alliance since March 2016 to form a cohesive community to accelerate ideas into therapies. There are 2 affiliated venture partners, Amadeus Capital and Cambridge Innovation Capital who provide mentoring and potential funding opportunities.
The alliance is seeking academic and industrial partners to work in all therapeutics areas. For further information on how to join please contact info@milner.cam.ac.uk.
Ends –
---
Notes to Editors:
About Milner Therapeutics Institute
The Milner Therapeutics Institute is a fully integrated Institute of the School of Biological Sciences and the School of Clinical Medicine at the University of Cambridge, UK. The Milner Therapeutics Consortium is the outreach programme of the Milner Therapeutics Institute and consists of major pharmaceutical companies, (Astex, AstraZeneca, Elysium Health, GlaxoSmithKline, Johnson and Johnson Innovation, Shionogi, Pfizer) and three academic centres (University of Cambridge, Babraham Institute and Sanger Institute). A Consortium agreement is in place to facilitate rapid exchange of reagents and information between partners in all therapeutic areas. Pharmaceutical partners use pre-allocated funds and the Consortium agreement to collaborate with scientists in the academic centres. The Consortium is part of the outreach program of the Milner Therapeutics Institute, which has research laboratories under construction on the Cambridge Biomedical Campus to be completed late in 2018.
The Milner Institute affiliated company partnership scheme engages with small and medium size companies that are technology or service providers or have drug development pipelines themselves. There are 39 Affiliated companies including Charles River Laboratories, Amgen and Promega. For more information please see the website www.milner.cam.ac.uk.
Contact: Kathryn Chapman, Executive Manager, Milner Therapeutics Institute Email: Kathryn.chapman@milner.cam.ac.uk.