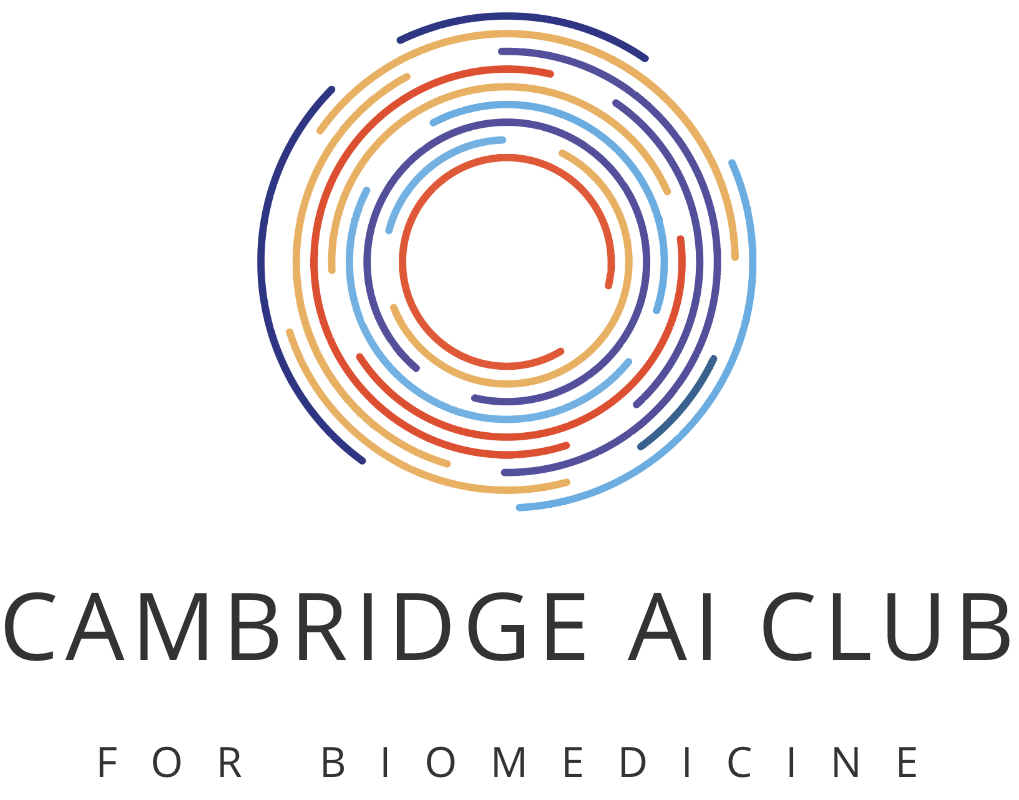 The AI Club brings together the Biomedical AI and Machine Learning community in Cambridge
to discuss common themes and explore different topics and methodologies.
Join us to discuss this month's theme: Healthcare Intelligence

First Speaker: Shruthi Bannur (Microsoft Research Cambridge)
"Learning to Exploit Temporal Structure for Biomedical Vision-Language Processing"
Second Speaker: Niranjani Prasad (Microsoft Research Cambridge)
"Decoding the adaptive immune system using deep generative models"
Presentations start at 5:30pm, followed by networking and pizza at 6:30pm.
No registration necessary – just show up.
For more information about the Cambridge AI Club, visit: milner.cam.ac.uk/ai-club