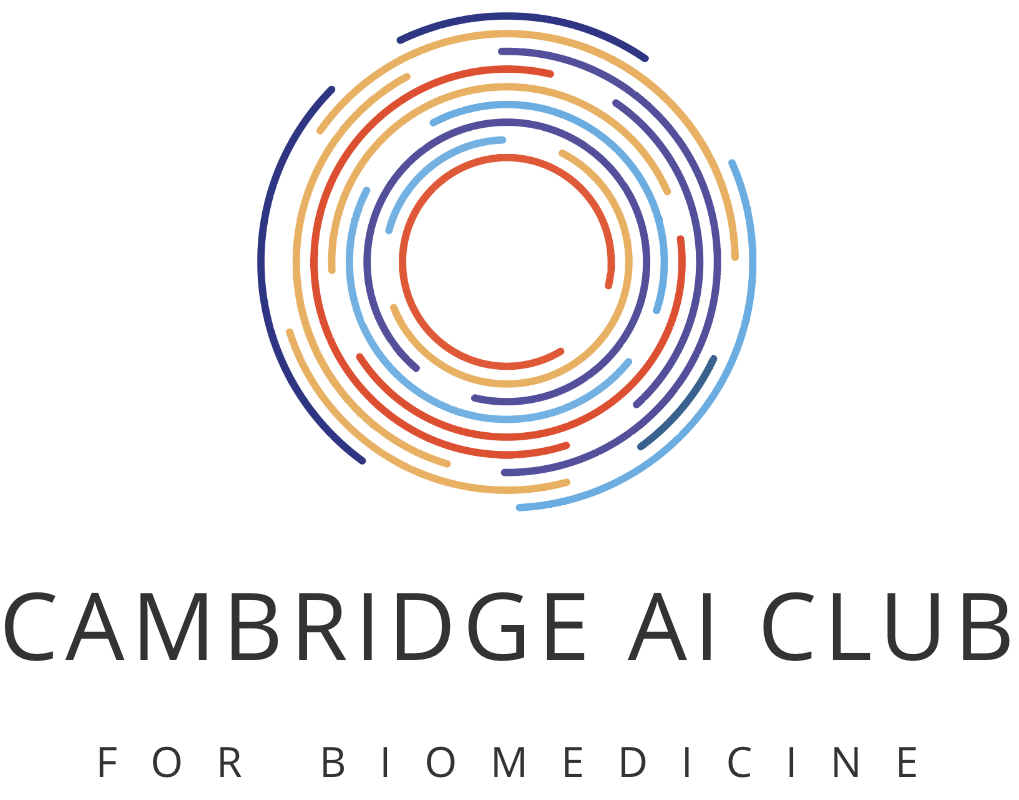 The AI Club is a new initiative to bring together the Biomedical AI and Machine Learning community in Cambridge, to discuss common themes and explore different topics and methodologies.
Join us to explore this months topic:
"Computational methods for studying disease" 
Speaker:
Alexander Norcliffe
(Department of Computer Science and Technology, Cambridge Centre for AI in Medicine)
Talk title:
"Longitudinal Modeling of Multiple Sclerosis using Continuous Time Models".
Speaker:
Yakov Tsepilov
(OpenTarget, Wellcome Sanger Institute)
Talk title:
"Open Targets Genetics: using functional genomics for drug discovery".
Presentations start at 5:30pm, followed by networking and pizza at 6:30pm.
No registration necessary – just show up.
For more information about the Cambridge AI Club, visit: milner.cam.ac.uk/ai-club