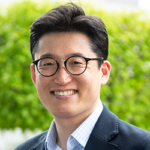 CardiaTec, a company co-founded by Milner Head of Computational Biology Dr Namshik Han, has secured £1.4 million pre-seed investment to combat cardiovascular diseases using artificial intelligence (AI).
CardiaTec is developing a target discovery platform for analysing large-scale multiomic data — to reveal cardiovascular disease mechanisms and uncover the next generation of targets. Through this new understanding of disease biology and exploration of target-drug interactions, their approach will deliver new treatments to patients faster, cheaper and with a reduced risk of failure.
Dr Namshik Han said "Recent advances in AI are generating novel ways to interpret multiomic data. I am excited to lead CardiaTec's technology strategy to establish a new paradigm for understanding the pathophysiology of cardiovascular diseases".
Raphael Peralta, CEO of CardiaTec, said: "We strongly believe, after several decades of stagnated investment and innovation, cardiovascular disease is re-emerging with newfound interest, driven not only by the increasing requirements to fulfil the unmet need as it persists as the world-leading cause of death, but in the application of AI in being able to drive new and meaningful insights to help meet patients needs.
Read an article by Cambridge Enterprise here.